My final Gen Con project nears completion!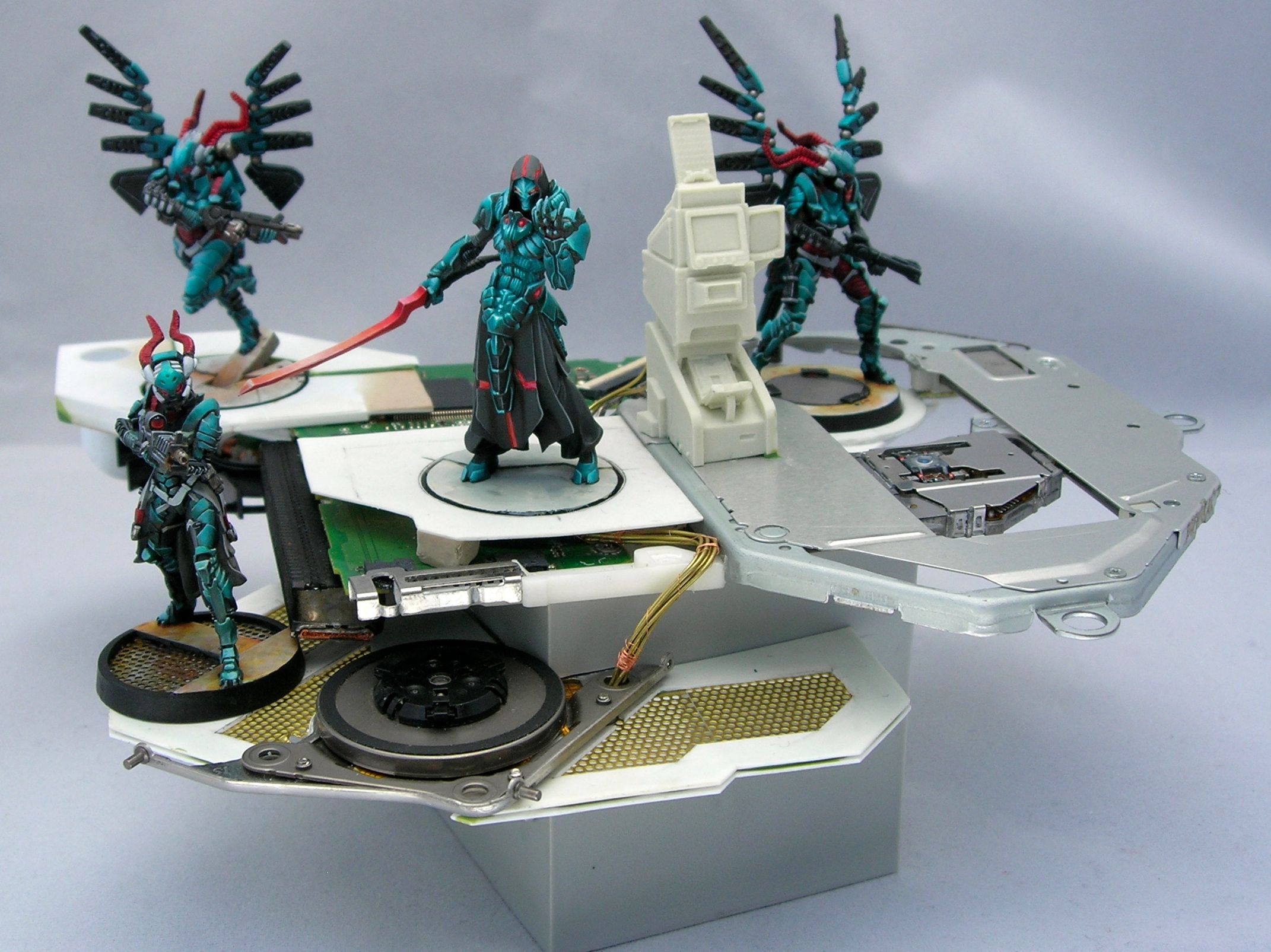 I'm calling it "Negative Space" because, in addition to the obvious art reference,  it sounds like some kind of spatial anomaly – very appropriate for a sci-fi scene. The figures are 90% finished; the base still needs to be painted. The main base components are from a laptop optical drive and heat sink mounted on a secret weapon resin block (they make really nice handles for display bases), with your basic plasticard/wire/putty and a Micro Art Studio terminal.
---
Also, I wanted to apologize for being so quiet of late. I've been hard at work getting ready for Gen Con, but I'm holding off on posting my finished entries as I didn't want to give up the element of surprise. Also, it's always more fun to wow people in person. Sorry I'm such a tease. I promise to post lots of picture afterwards. You can probably guess what I'm entering: it's basically everything from the workbench minus what I've already shown finished.
This will be my last post before Gen Con. I'm super excited, and I hope to see some of my blog readers either in the competition, in my classes, or just around the convention! I'll also be doing some demos and volunteering a bit around the MHE area, so please come by and say "hi" if you're there!