So it's been almost a year since I posted the first WIP of this figure, and I'm finally ready to post the finished mini.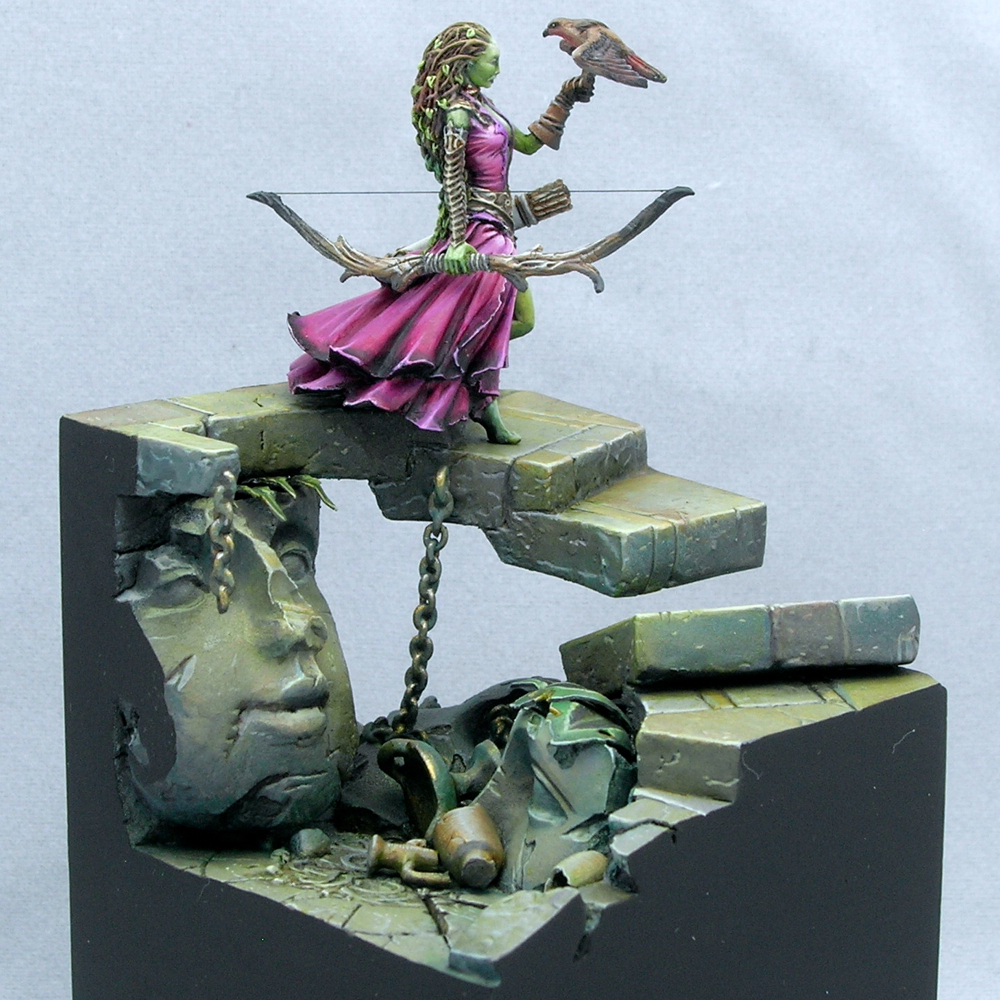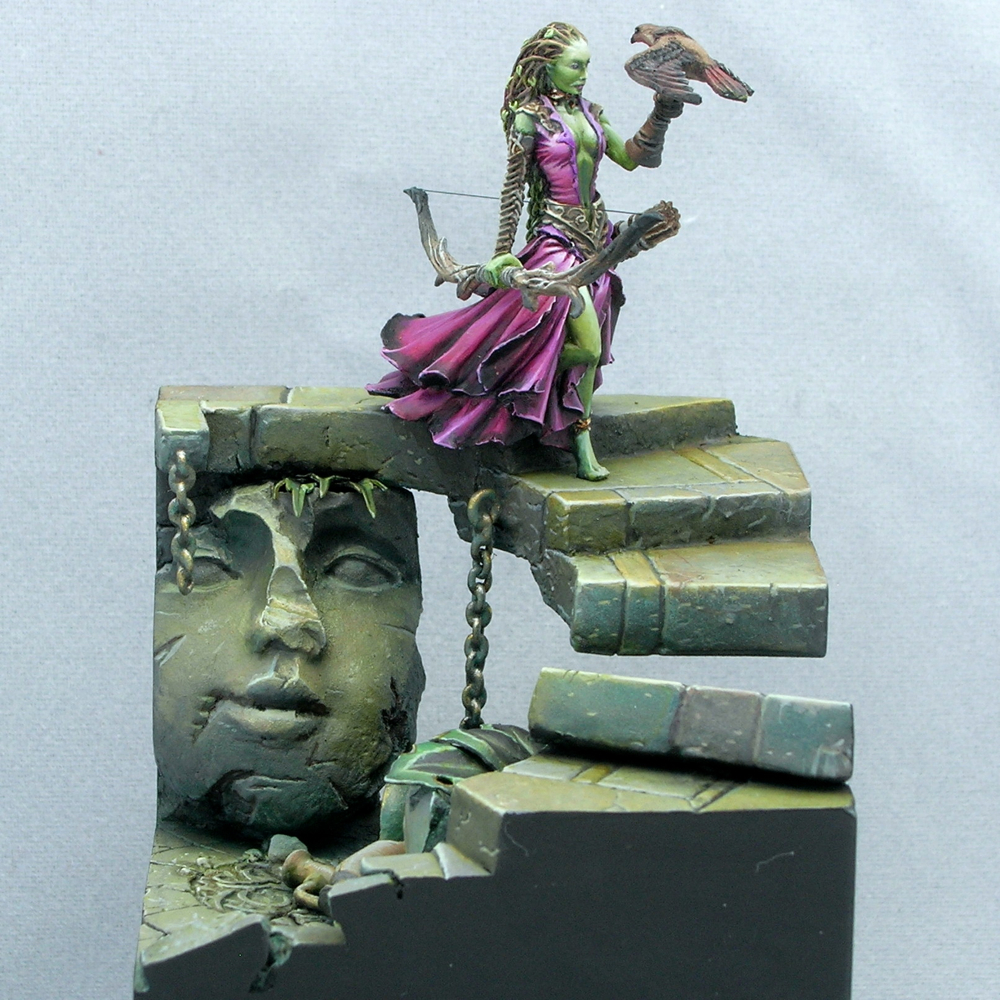 Sorry it took so long. I also meant to post more WIP photos, but that didn't exactly happen. I promise to do better with my next project.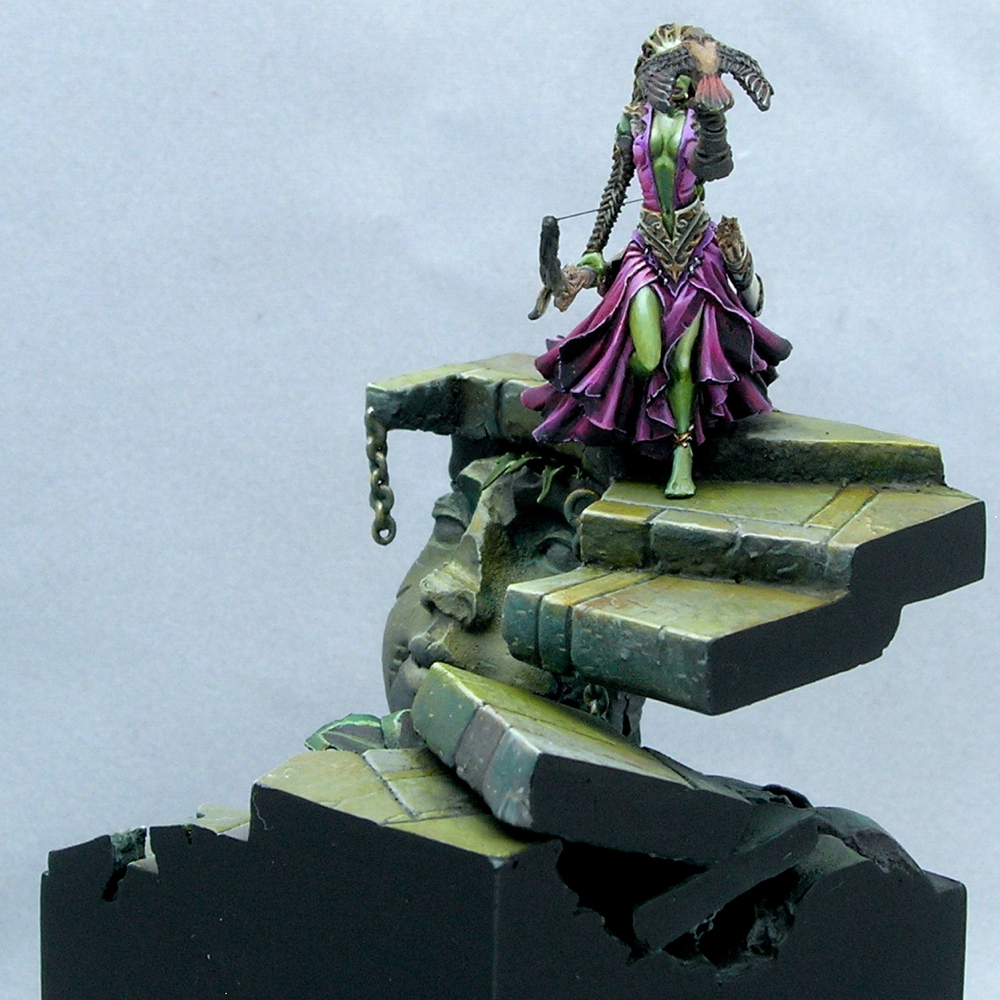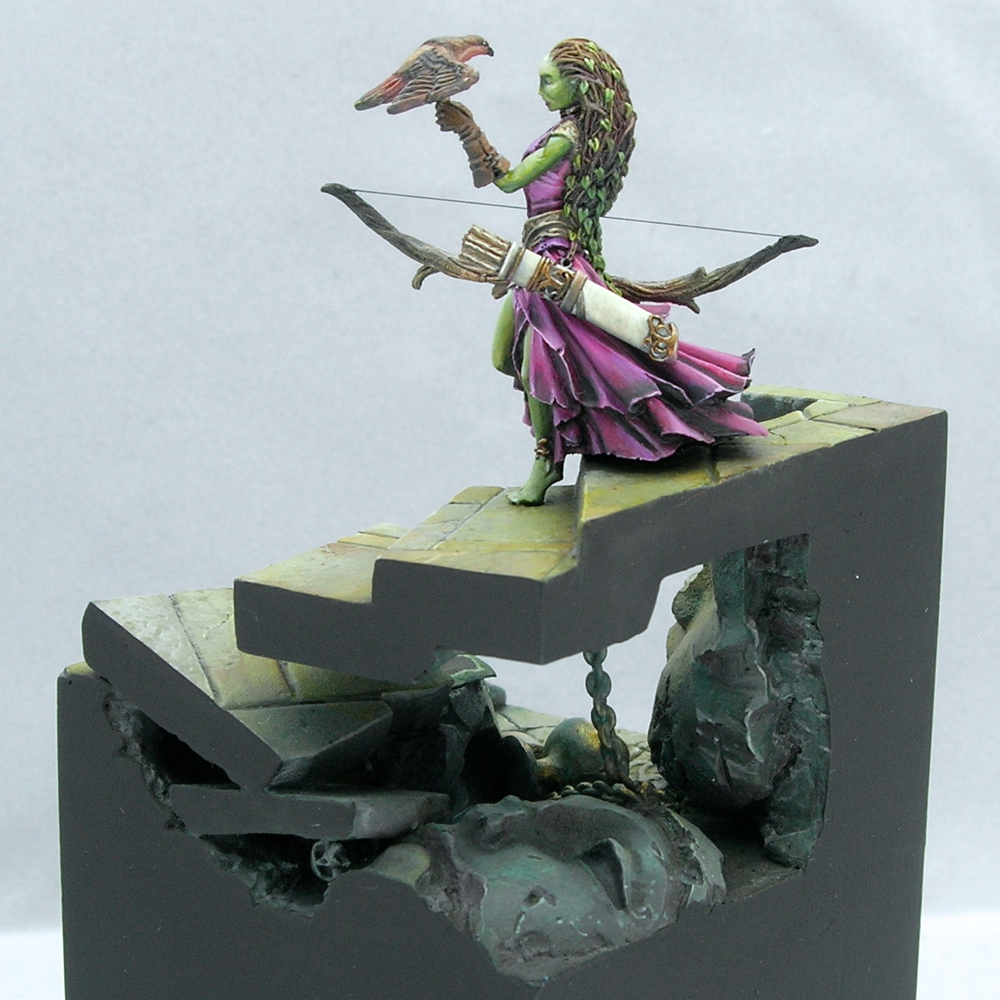 Here are some up-close views of the dryad.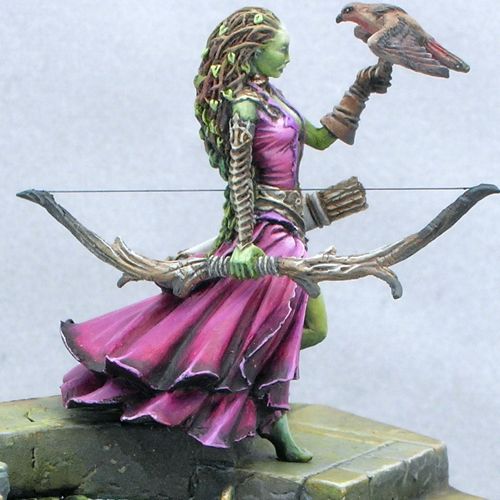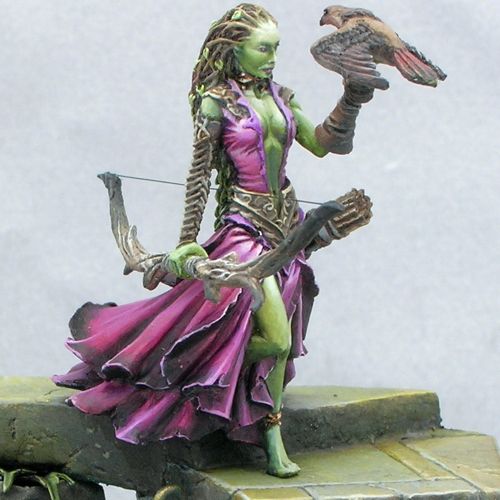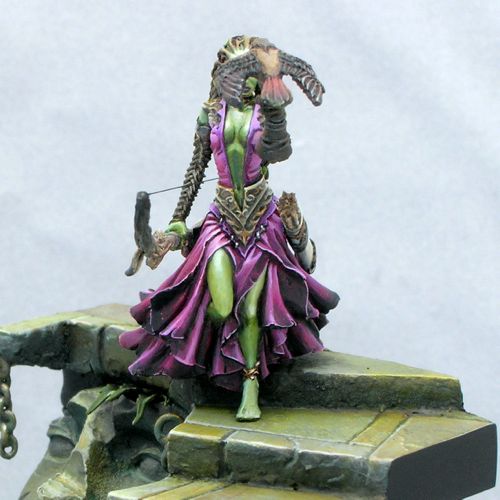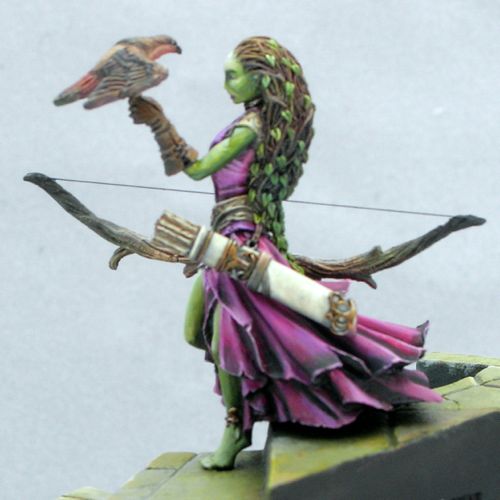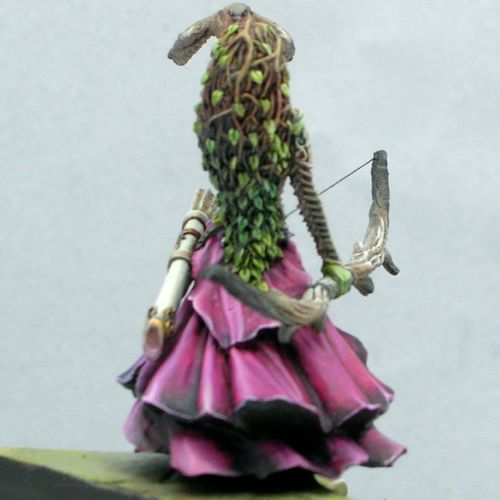 She placed 2nd in a hotly contested single figure category at Gen Con 2015.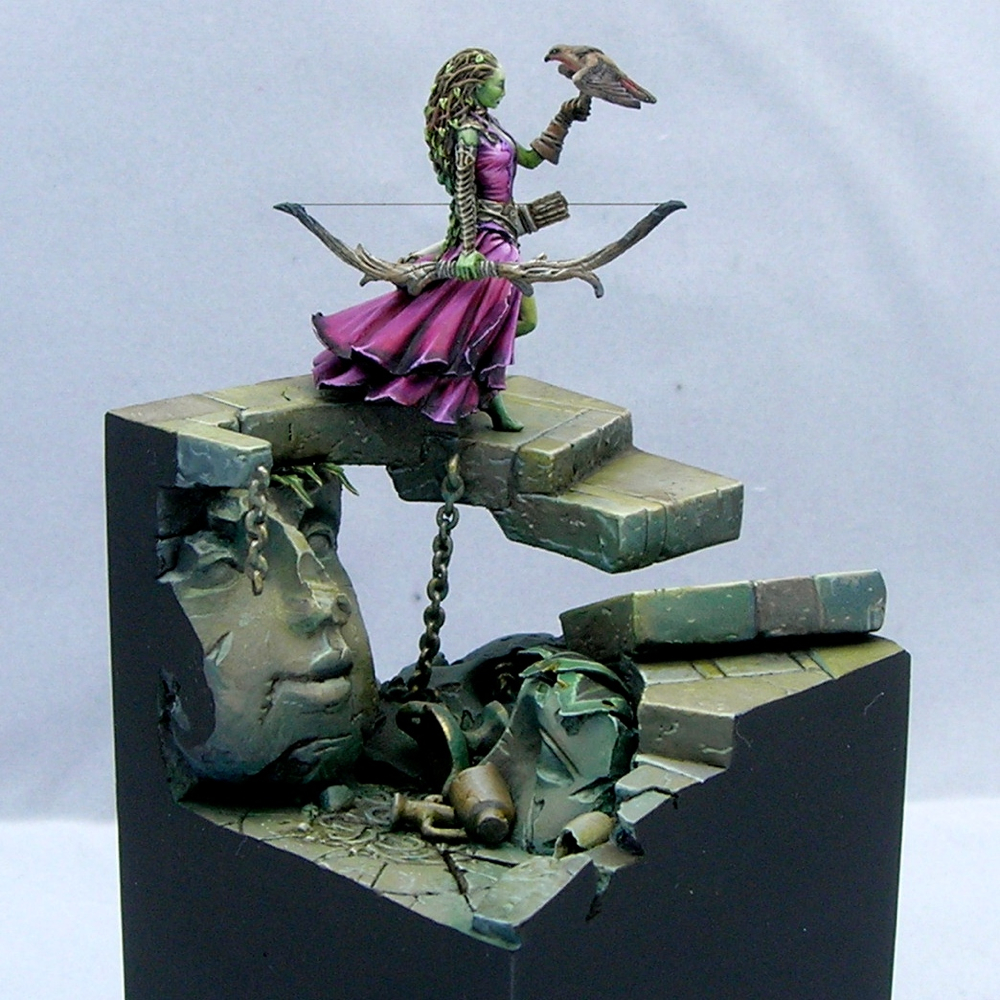 You can also rate her on CoolMiniOrNot.