I'm back from Crystal Brush, and wanted to share my entries!
I came with a bust, a unit, and a sci-fi single, putting the most time into the bust. Disappointingly, the bust was the only one which made first cut. I think that means that when you go to Crystal Brush, either you need to go all-out on your entry, or you might as well not bring it! That seems fitting for a contest as competitive as it is.
In sharing my entries with the blog, I'm going to start with the unit, which was definitely the weakest of the three entries. These are really gaming models, although I do have high standards for my gaming models. I didn't even do any basing for them, just painting the 25mm bases they come with and calling that good enough!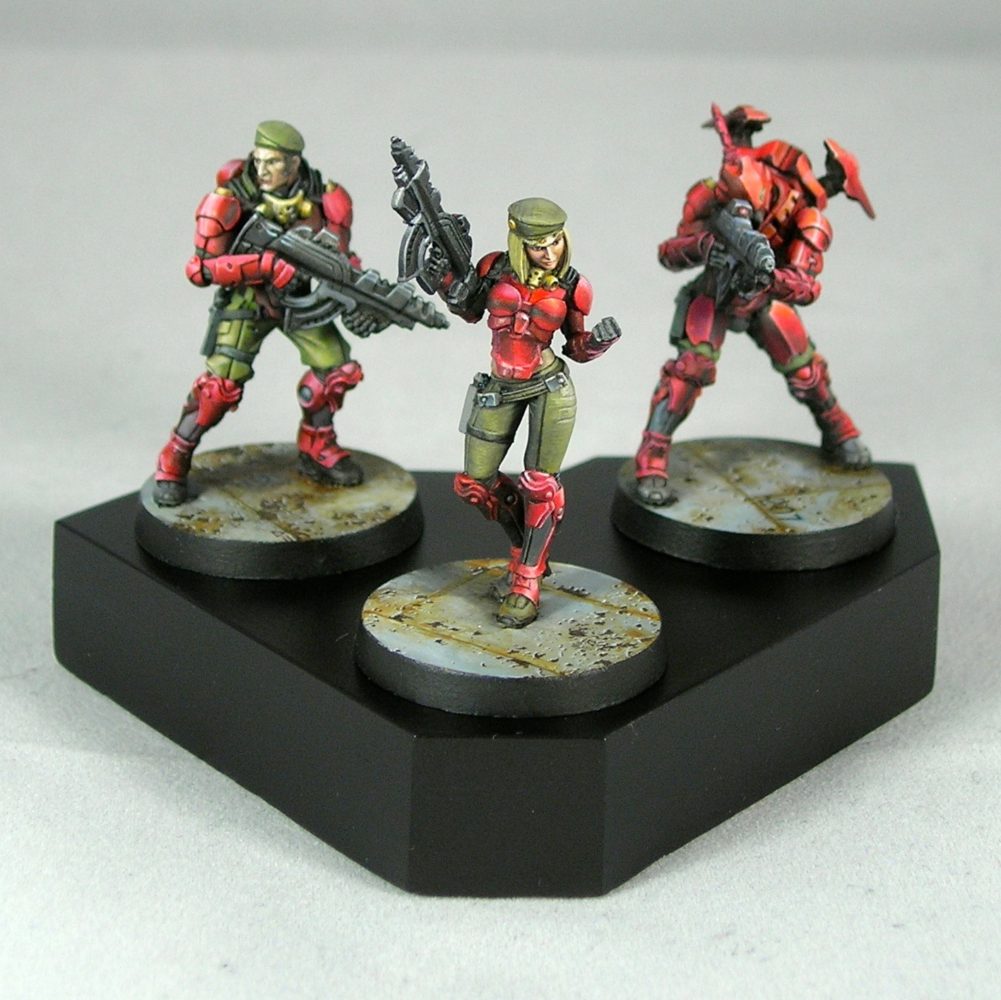 I went with a classic red-and-military-green color scheme, which is really a very effective color scheme (yay color theory!) For the reds, I went with a high-contrast NMM look, which I think works really well for infinity models. The green cloth is subtly textured to better complement the shiny metals.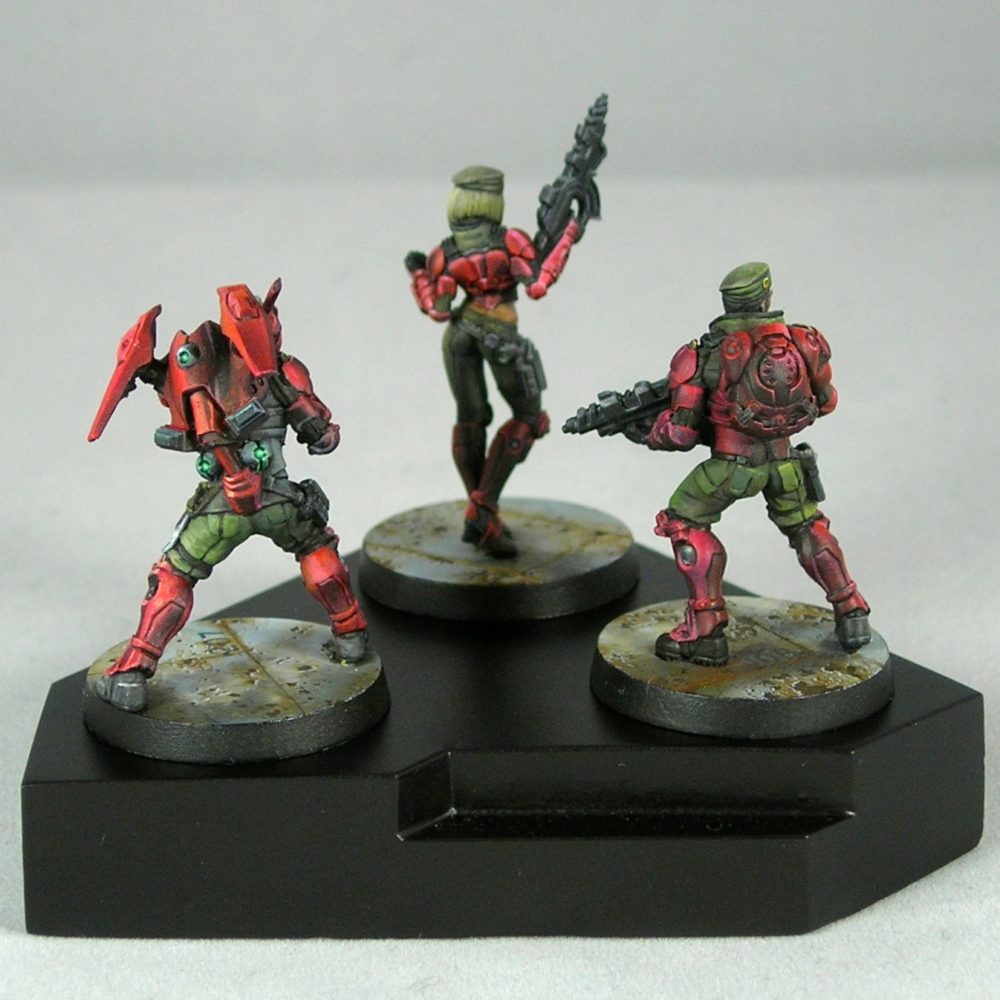 I still have another 4 models from this group to paint, since I got the Operation: Icestorm box set. Doing small tabletop gaming figures can be a nice break from larger projects, so I will probably finish the unit gradually in between other projects.
Next up is my sci-fi single entry, which I'll be posting later this week!