I started this fellow last night, and so far he's coming along swimmingly. Here's the face after one evening's work (couple hours).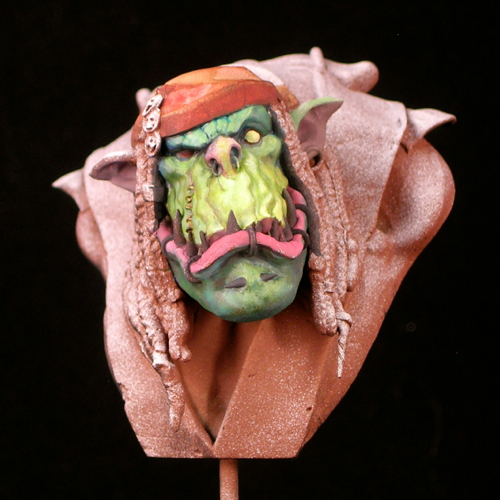 After getting the basic color composition down, I started refining. After a few more hours refining the face this morning, I'd say it's about 80% done.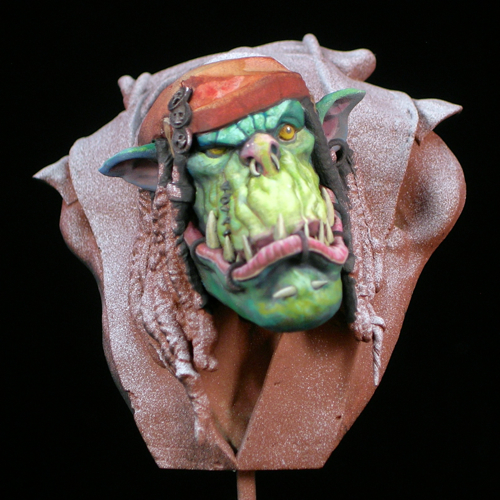 I don't always finish entire areas like this before moving on. In fact I often like to put a bit of paint everywhere before finishing any areas, to test the overall composition. But in this case, all of the main colors are in the face, since the vest will be black and the other elements will be white, gray, or his skin color, so there's no harm in it. Next I plan to block in all the other areas, then start in on the cap.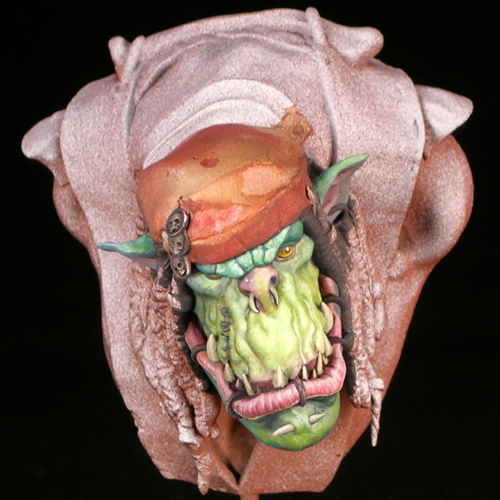 If you don't know it, the bust is Papa Jambo, by Big Child Creatives. Quick tip: they have a good deal on a pair of busts from their pirate bust set—Papa Jambo, Sharki, and Capt. Albrecht—if you buy direct from them (though the shipping can be a bit pricy depending on where you live).