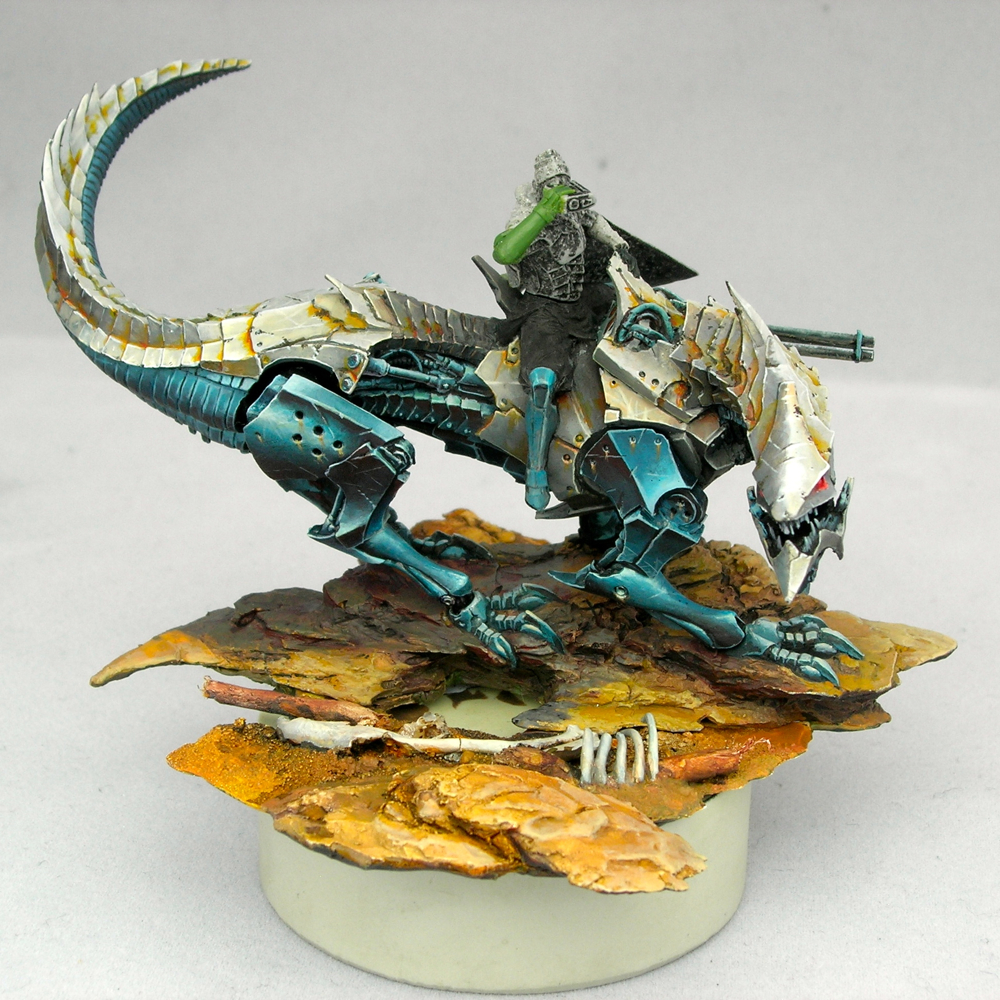 There's been a lot of progress since part 1. The dragon body is nearly finished, and I've built out the base a bit.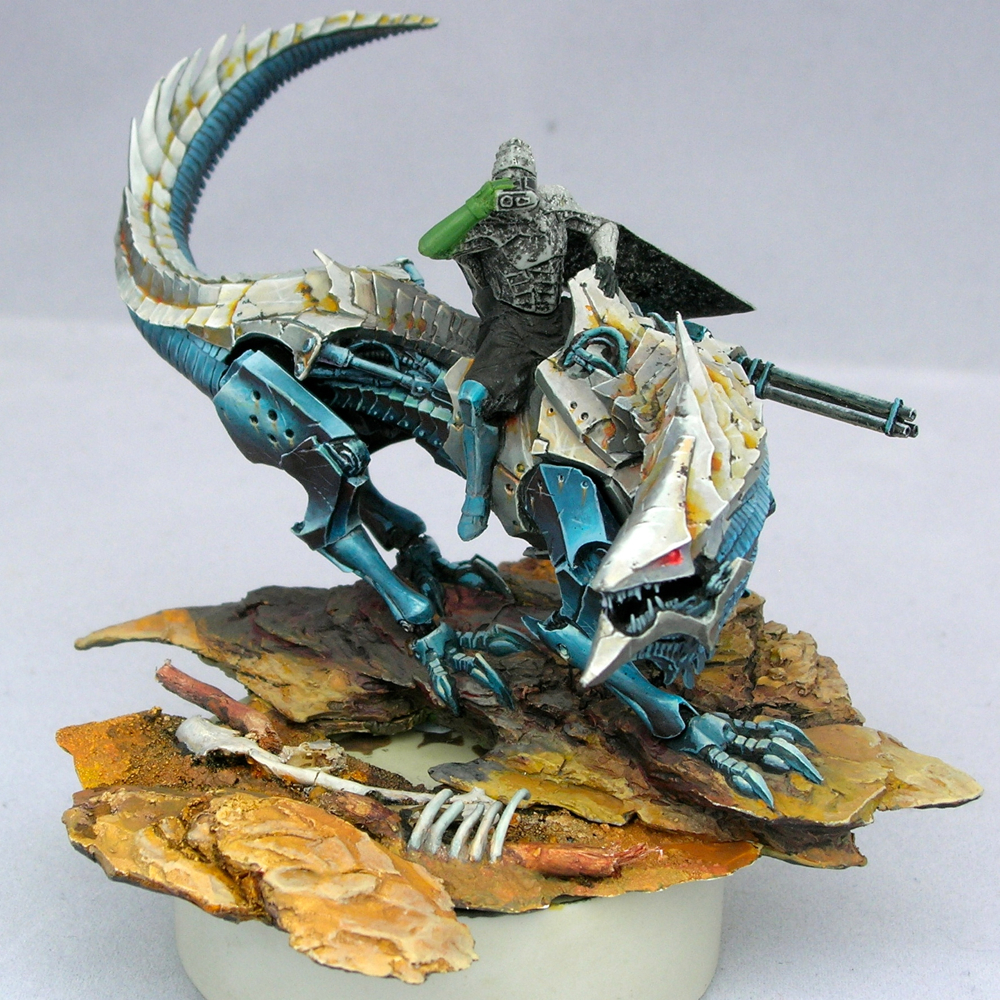 I haven't really put any paint on the rider yet, but I converted his arm holding a pistol into binoculars, which involved a fair amount of resculpting.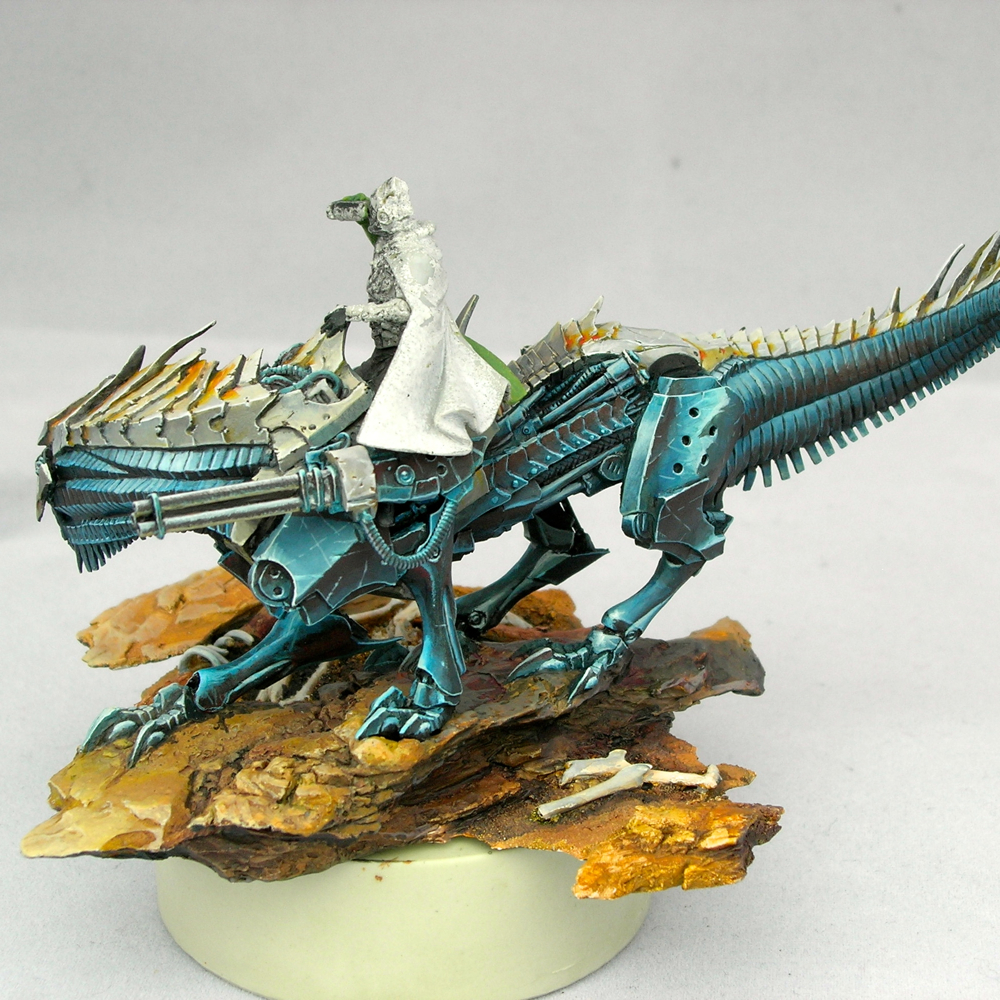 The round resin plinth he's sitting on is only temporary, for holding him while I paint. I'm planning on putting him on a larger wood plinth eventually.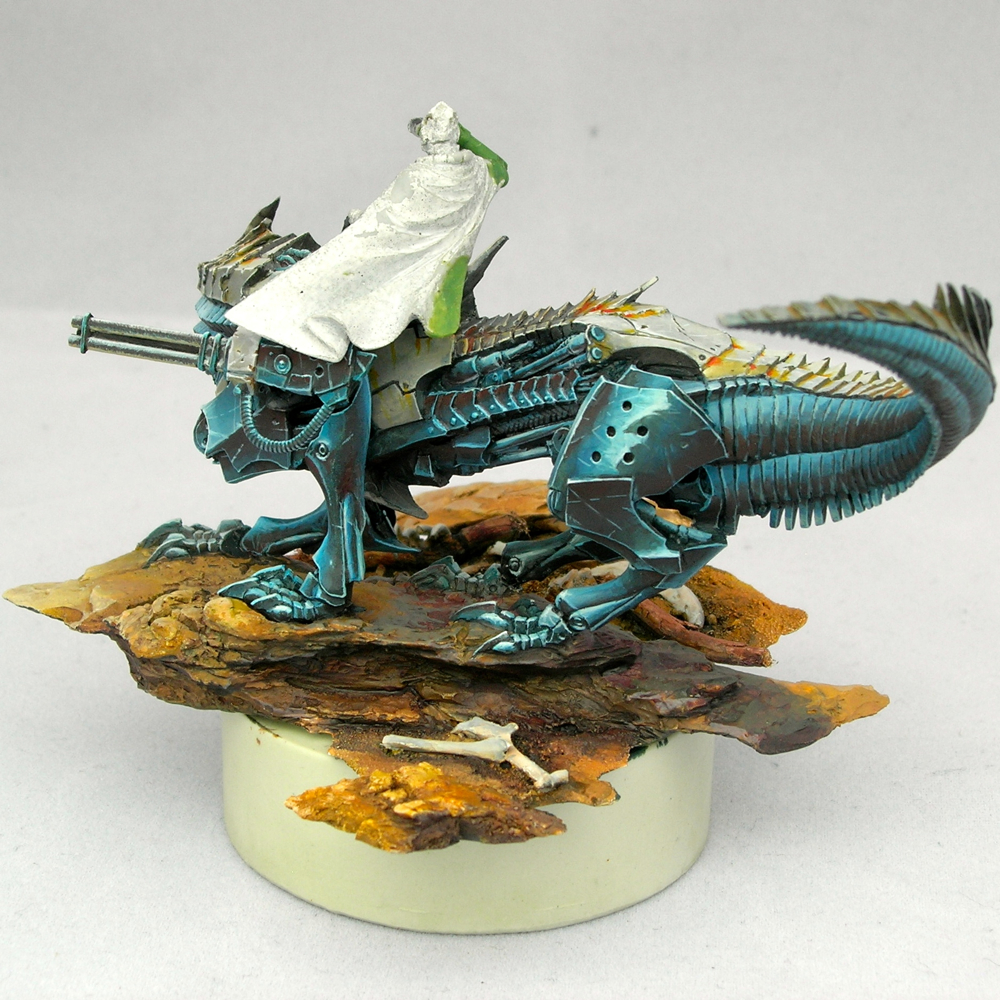 I'm not sure about the highlighting I did on the back leg in this shot. It doesn't really make sense from a physics standpoint, but it also provides a sense of energy and motion which I like (and which was inspired by something Alfonso "Banshee" Giraldes said in a class I took from him). I'm going to leave it for now, and see how I feel about it when the rest of the mini is closer to finished.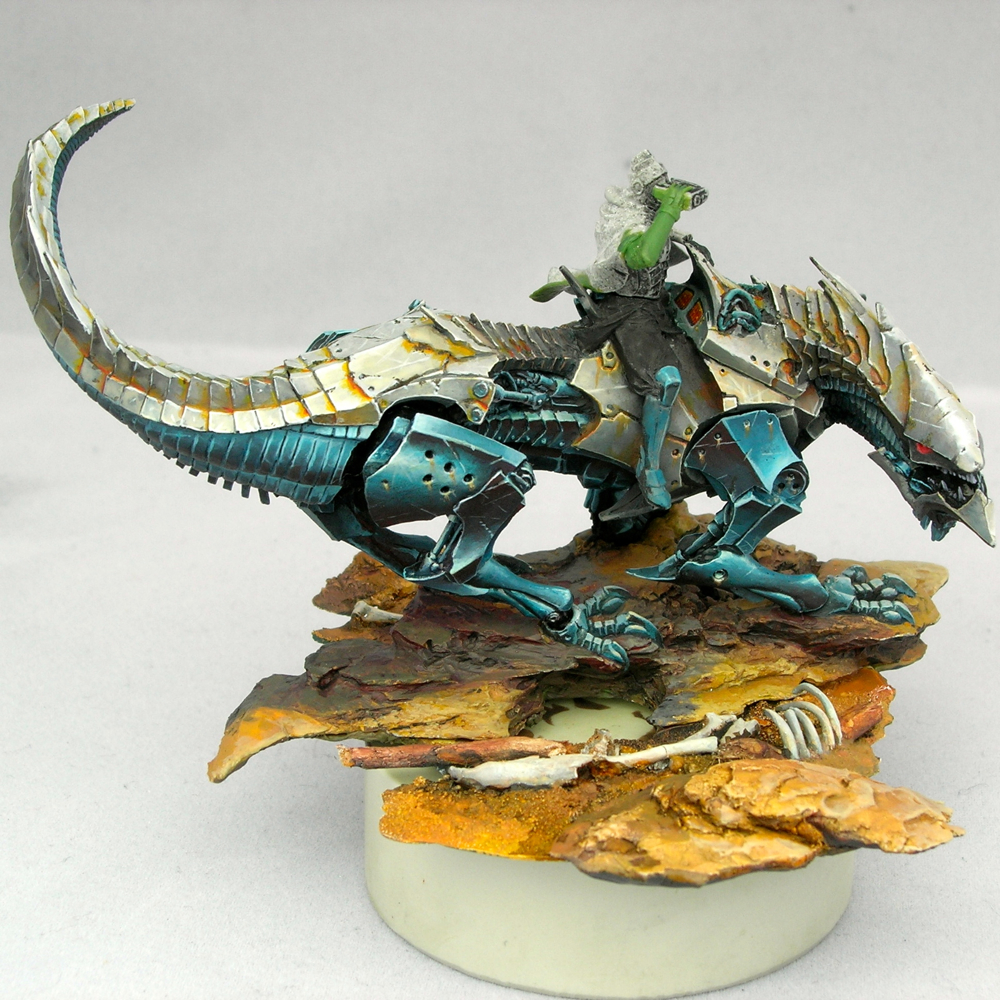 On to the rider! I'm off to Google some fabric reference for his clothing, since I still haven't figured out what I'm going to do with it. I'm thinking about doing something inspired from West Asian or South Asian fabric patterns. I visited the Victoria and Albert Museum in London a couple of weeks ago while traveling for work, and there was a show on the Fabrics of India which got me thinking along those lines.