Sorry I've been so quiet lately. The holidays are always a busy time of year, and this will be my last post of the year.
In honor of Star Wars, I'm finally posting the finished shots of Steampunk Leia. I posted the initial WIPs over a year ago, and finished her last summer, but it took a long time to finally post photos. Sorry!
Without further ado, here are the pictures.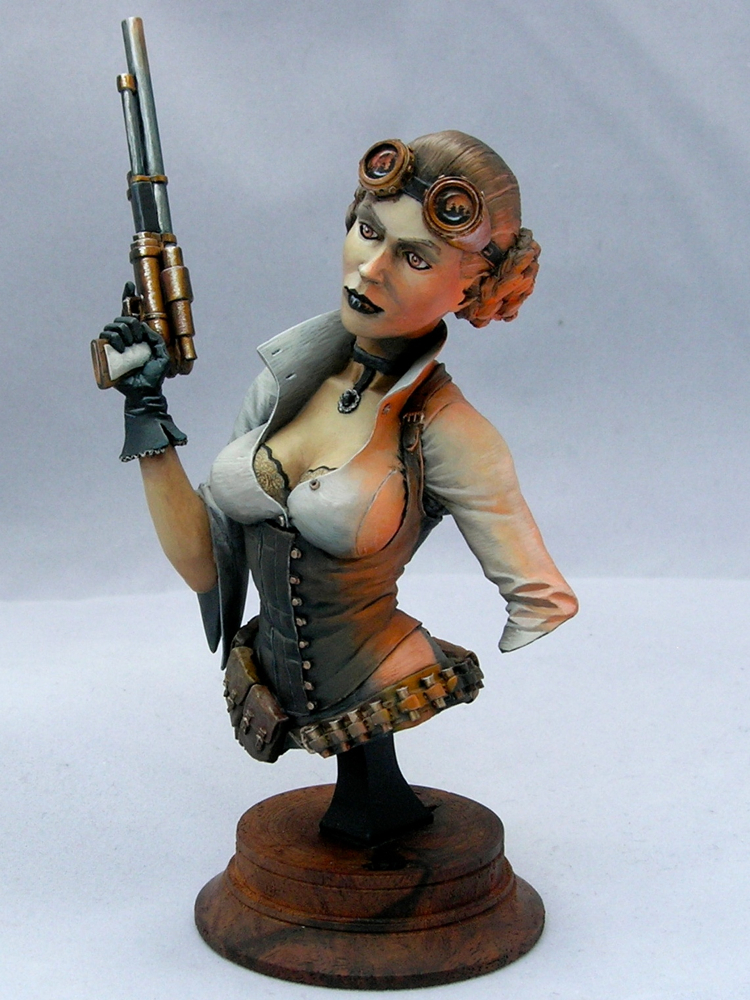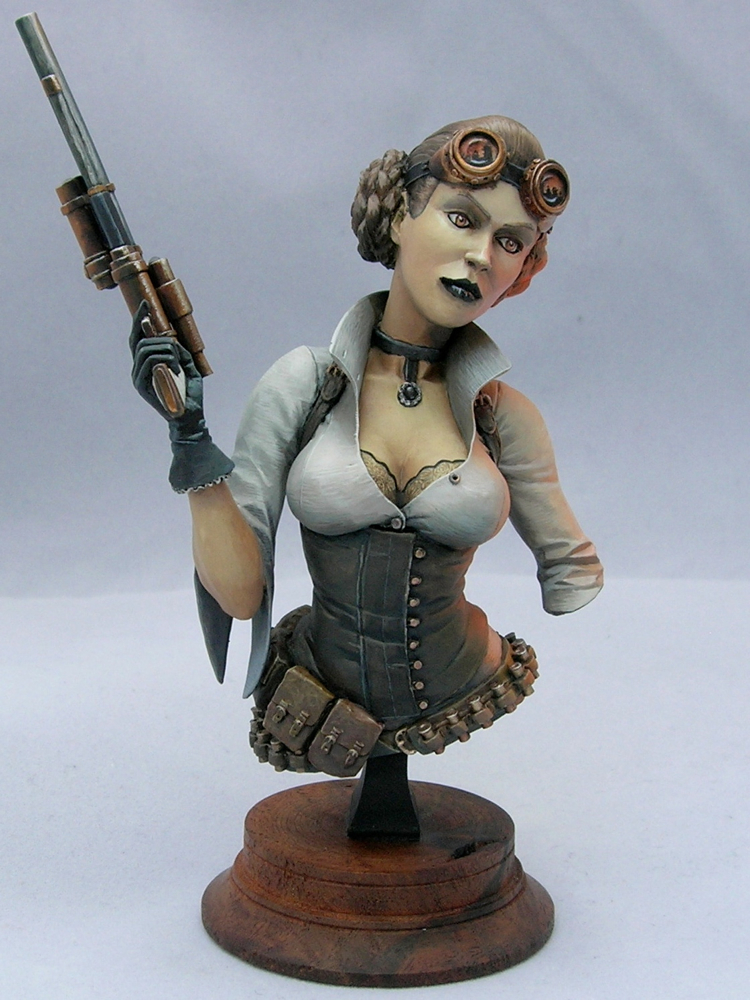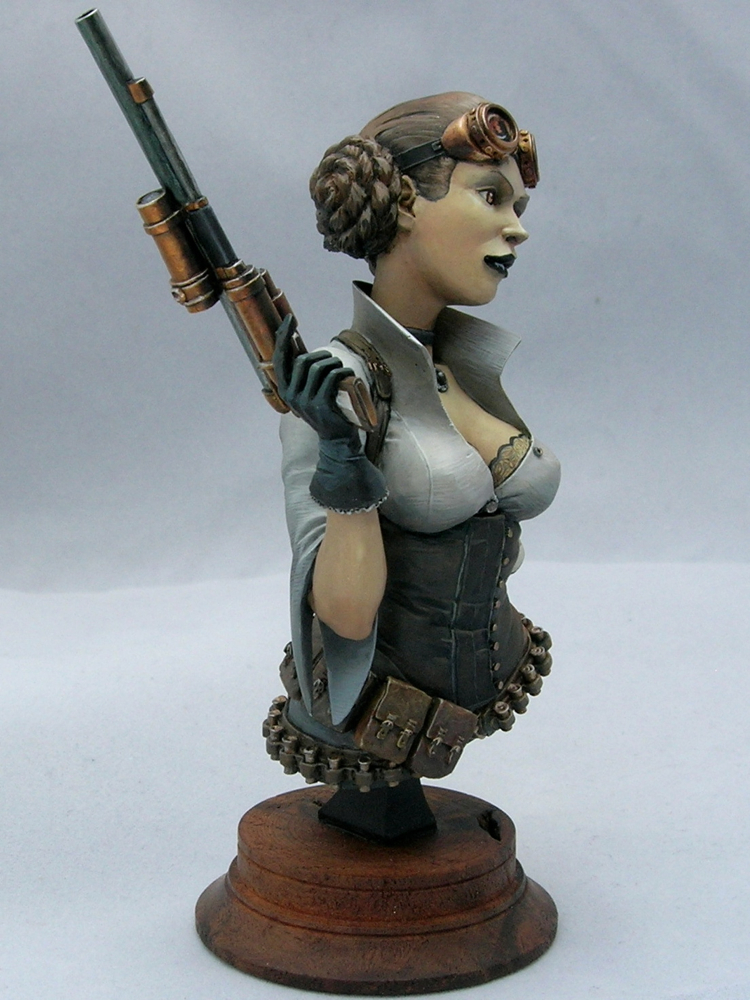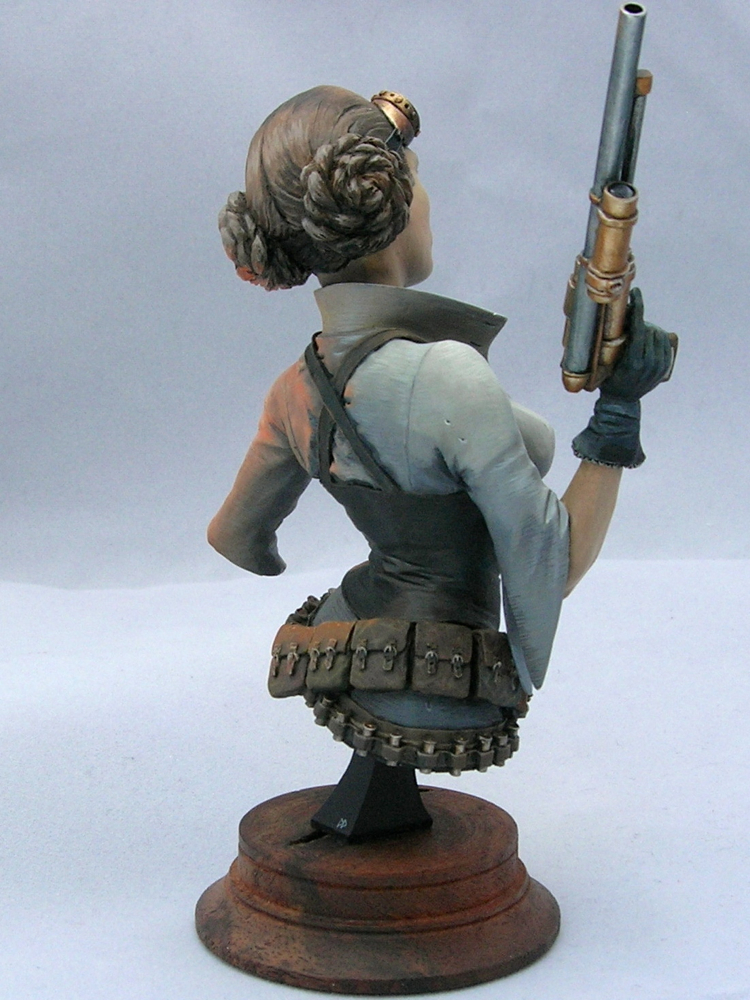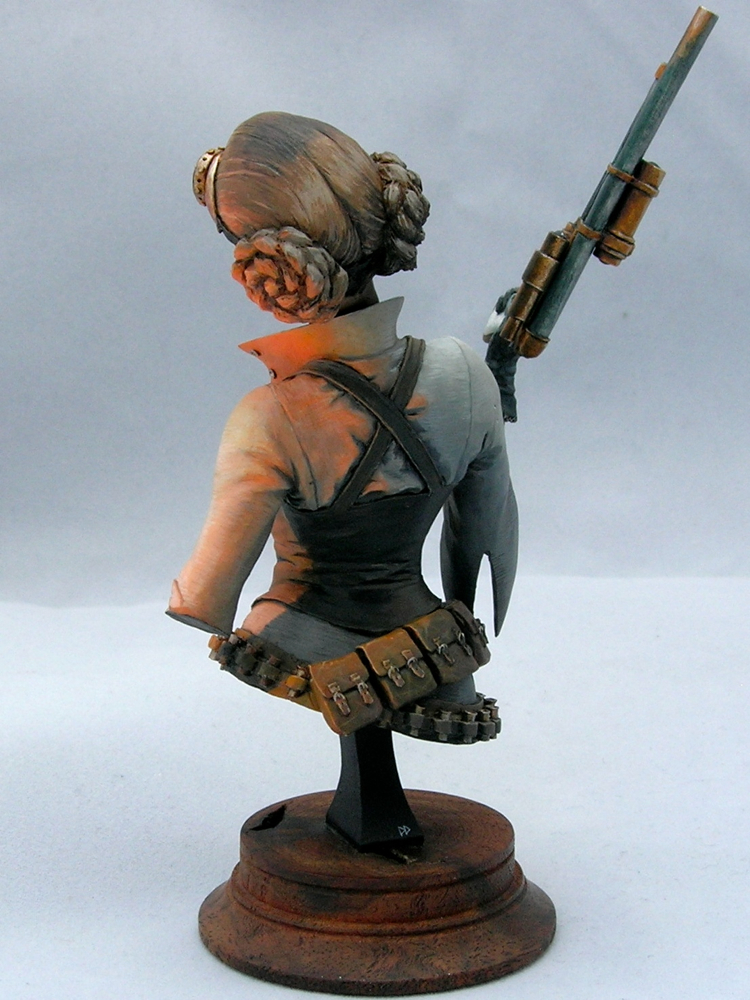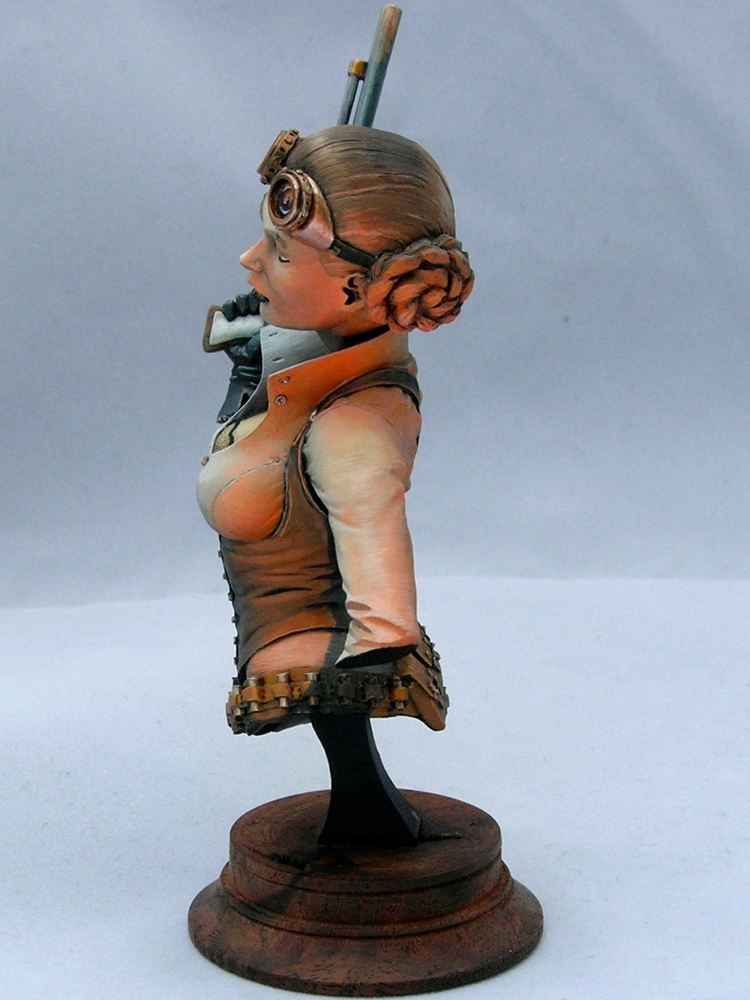 After the second WIP post, I ended up painting over all of the non-metallic metals with metallics. At this large scale, I just couldn't get NMM that I was happy with. I'm much happier with how the metallics turned out. But my favorite part is the orange light effect – I think I learned a lot about how to pull off a realistic glow effect by trying to execute it at this large scale.